Best Asian Chilli Sauce Recipe
I love this sauce. I think I might be addicted to it. It gets added to so many dishes I make and even gets used as pesto, steak sauce and sandwich spread. Make it as hot or mild as you like. Easy to make, using easy to find ingredients. If you like chilli sauce with a bang of ginger and garlic, this is for you!
You can scale this as big as you like. Last time I made this, I went large and made 10x the quantities below. Use a heavy pan that won't stick or burn the base. This sauce can be made inside of half an hour, but if you're scaling up, you'll need more time to cook all the way through. I left my big batch simmering for an hour to be sure.
The chillies to use will depend on your taste, but more importantly, your heat tolerance. I tend to go beast mode and throw in all sorts, including ghost peppers. If you prefer mild, use a low-heat chilli and leave the seeds out. If you're cautious, test out a small batch first to get the balance right.
For the oil, I use olive because I live in Spain and the neighbour makes his own. If that's a bit expensive where you are, just use something neutral, not some reasty vegetable oil from CostCo.
It keeps for weeks and freezes happily too.
fa-regular fa-lightbulb fa-lg Pro tip
Keep your ginger wrapped and in the freezer instead of having it dehydrate in the fridge. Easy to grate and keeps forever in there.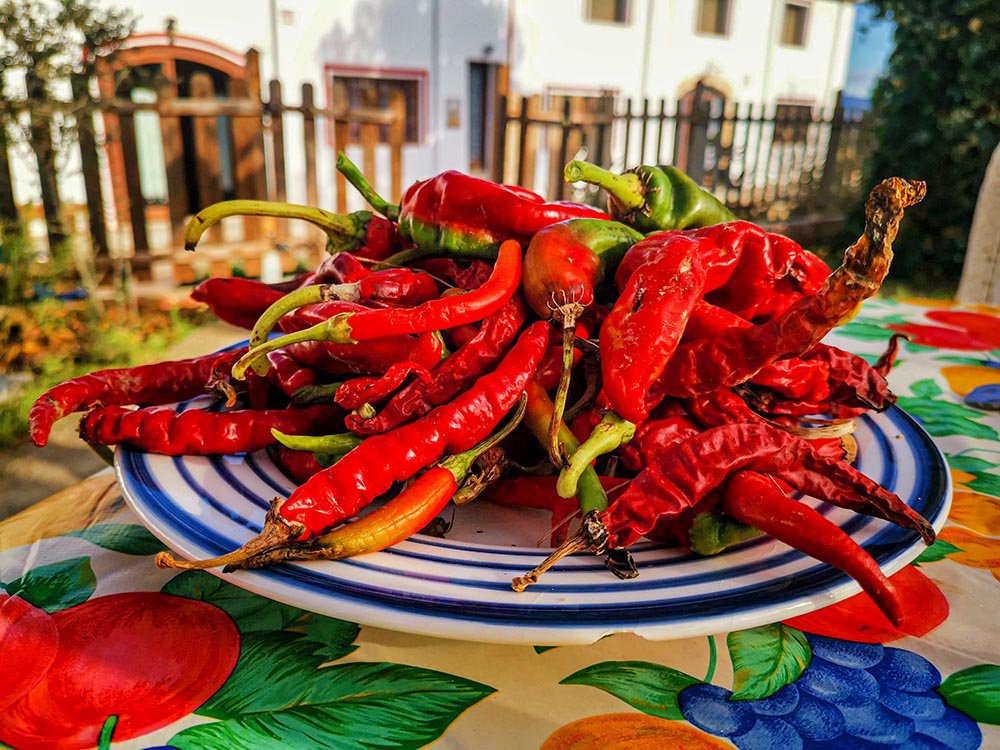 Ingredients
15 chillies (see note above)
1 head of garlic, peeled
1 cup fresh chopped ginger
1/2 cup oil (see note above)
grated zest of 4 lemons or limes
1 cup water
4 tbsp sugar (dark if you have it)
4 tsp soy sauce
1 tsp salt
freshly ground black pepper
Method
Combine the oil, chillies, ginger and garlic in a food processor and pulse until it is a paste but not too smooth. The sauce benefits from having some texture.
Heat the pan to a medium heat and add the paste and zest.
Be sure to stir it and mix the bottom to prevent burning.
Add water and sugar and simmer until it thickens and the oil has risen. It should be quite aromatic by now.
Take off the heat and add the soy sauce, salt and pepper, stirring all the way through.
That's all there is to it. All that's left is to experiment in all the ways you can use this sauce!